"The other day I come to know about The Hole in the Wall Project or MIE (Minimally Invasive Education)" by Sugata Mitra.
The experiment required a PC stuck in the wall. The computer had online access and a number of programs that could be used, but no instruction was given for its use. Children from the nearest slum area came running and glued themselves to the computer. They began to click and explore. They started to surf the net. These street children taught themselves all the mouse operations, could open and close programs and were going online to download games, music, and videos.
The children seemed to learn to use the computer without any assistance. Neither language nor education matters. Technology can help in self-directed learning in many places throughout many cultures. Technology can serve as both a tool and a catalyst for change in education.
What Is the Role Of Technology In Education?
In today's time of information technology, education has witnessed a transformation from rote learning methods to the use of advanced tools and technological devices in education for learning and development like digital libraries.
The use of technological devices in education like laptops, podcasts,s and many other tools of learning has increased interfacing between the tutor and the taught.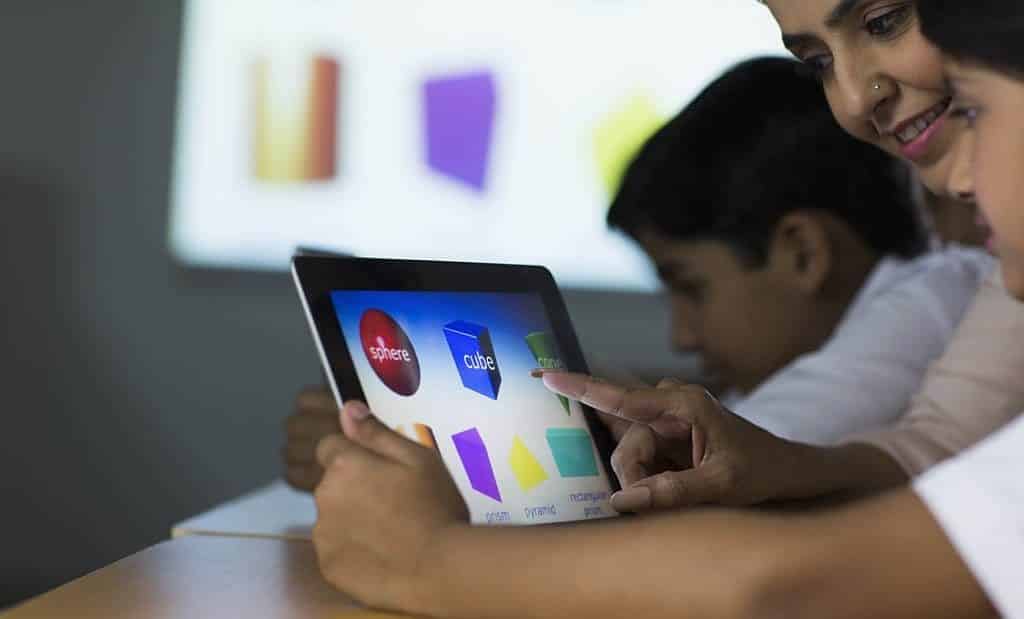 The use of technology is something that started a very long time ago for students with special needs. To cater to the various needs of students for all types of learning, various types of educational technology have evolved like Collaborative Learning, Linear Learning, Synchronous, and Asynchronous learning.
How To Use Technology In Education To Improve Learning?
Technology has influenced various industries including education. The importance of educational technology in teaching can be felt by colleges, universities, and schools in various different ways as discussed below.
Scientific models and digital simulations: Digital simulations, Laboratory experiments can help students understand various disciplines with ease.
With the use of technology, teachers can prepare their lesson plans in a more strategic manner by including different types of text, activity models, and interactive controls for students.
Improved interfacing can help bridge communication gaps and improve the flow of knowledge.
Research can be done easily using cloud storage. The research scholars can quickly find a specific reference to improving their assignments and projects. Research can be easily done using various technological tools.
Tracking of student's performance can be easily done using various software models.
With the emergence of technology, students can learn at their own pace. They can choose to play repeat options to get a better understanding of the subject.
Play and Learn: Digital education has given way to learning with fun.
Online professional groups can be a great source of interaction to enhance learning.
Open Education: The concept of distance education and open universities has elaborated the reach of education to remote places.
With respect to the role of technology in education in India, assistive technology could be leveraged to improve learning. The use of technological devices like mobiles, computers, tablets, in education, can help in the inclusion of minority, physically challenged, economically backward as well. In addition, it is found that the role of technology in education for special needs children can enhance learning. Various skill enhancement programs can be arranged through distant learning to benefit students.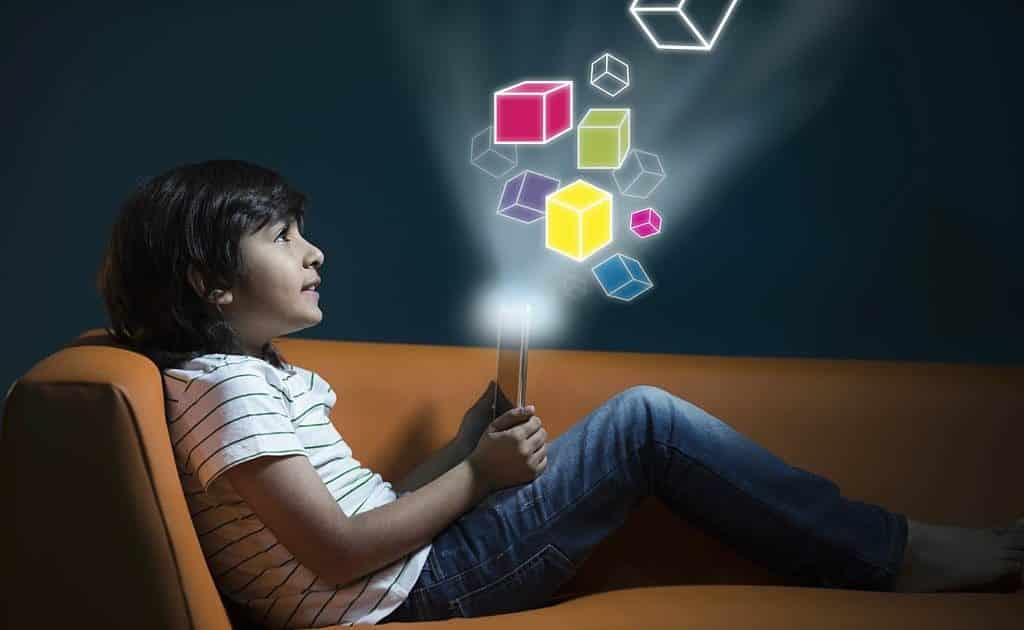 Teachers can use educational software to track the individual progress of students. They can identify learning objectives and differentiate instruction based on the needs of their students. Today online resources, visual aids, tablets have increased the scope of learning. Now teachers can design follow-up activities to evaluate students learning.
They can use technology in the classroom to improve and innovate their teaching practice. It aids the organisation and efficiency. Its usage is less cumbersome and paperless. It increases connectivity between parents and teachers.
What Is The Difference Between Technology In Education And Pedagogy?
Education is a broader term. It refers to the curriculum providing knowledge and developing skills and attitudes. By integrating technology into education, educators aim to include pedagogical change and address fundamental issues that affect learners. Pedagogy is a structured, processed approach but not specific to teach something. Pedagogy pertains to the development of a person.
Education refers to the formal system of providing knowledge and developing skills and attitude which can be beneficial to an individual. Pedagogy is a progressive approach to teaching a subject.
Education answers "what "whereas pedagogy answers" how". Education prepares an individual into a better person, whereas pedagogy is the tool required in achieving educational goals.
What Are The Advantages Of Technology In Education?
The use of Information Technology in education is changing the way the students learn and the way teachers teach Technology has the ability to enhance relationships between teachers and students. Technology helps make teaching and learning more meaningful and fun.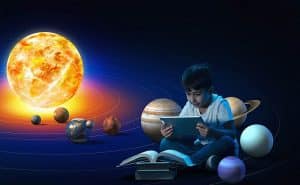 Technology can provide a solution to daily life problems in the classroom and empower students and teachers. Student's management solutions, performance reporting, training programs can be facilitated using tech tools. Educators from various parts of the world can connect with students whenever wherever.
Classrooms around the world have implemented many forms of technology to enhance student interest and achievement.
Technology helps students in a lot of ways:
They like it better than paper and pen.
Technology provides multimedia to address all learning styles.
It provides interactive, student-centered activities.
Technology provides extra support and helpful resources.
Technology helps children to stay motivated during the learning process.
It encourages more communication between teachers and parents.
Technology options in the classroom are very affordable.
Improves engagement.
Improves knowledge retention.
Encourages individual learning.
Encourages collaboration.
Improves the depth of understanding.
Students can learn at their own pace.
Flexible learning option gives freedom of choice to students.
Students can learn useful life skills through technology.
It creates new ways to learn.
Technology allows us to give students access to data from a single location.
It gives us better access to behavioral data on students.
Technology helps to prepare students for their future world.
The introduction of technology allows for the teaching of needed vocational skills.
Technology in the classroom encourages collaboration.
It encourages students to stay engaged in their learning environment.
Teachers have more credibility when they use technology in the classroom.
Technology helps teachers:
Help in better organization and efficiency
It is easy to work with as it is paperless.
Helpful in finding lesson resources.
Automation of education has made learning seamless and effortless, thereby increasing efficiency.
They can collaborate with other teachers.
They can connect with their parents.
There are times when technology can provide new experiences to a student. Teachers can use apps and software to reach kids that might normally disconnect from the classroom.
Technology in the classroom opens more doors, introduces new experiences, and creates more opportunities for self-discovery.
Conclusion
Technology in education should aim at the overall development of students. Computer and Internet in education not only help students learning but also aids decision making as well. Regardless of educational background, availability of resources, social status, students can demonstrate improvements in enrollment, attendance, and performance on school examinations particularly in subjects that deal with computing skills, vocabulary and usage, concentration, attention spans, and problem-solving skills.
The use of technology for educational development is a great benefit especially in developing countries the role of IT in education has helped in reducing the digital divide that exists between the information-rich and information poor. Digital inequalities can exist along with racial and economic classes and geographical lines. A student in rural areas with less access to fast speed connections does not have the same access to information as a student near the big city.
Technology should help to reduce the digital divide rather than increase it.
As we embark on the fourth industrial revolution, technology will play a central role in all aspects of our lives.
We should be very careful when and how we decide to use technology in our process of learning. Improper usage of the internet among children may lead to complications among young and teenage children like ADHD, obesity, stress, depression, owing to reduced physical activity and less face to face communication with family and friends. Self-regulation on the usage of technology must the way to go.
The use of technology in early education in classrooms can better equip students to transition from classroom to workplace. This can help solve the problem of the skill gap in the later stages of a career.
To summarize it is the responsibility of educators to close the gap between technology and education. The increasing scope of educational technology is making us more aware, informed, and intelligent about the world around us. Hence the importance of educational technology in the teaching and learning process cannot be overlooked.