Are you finding one of the top school assessment contestants in international educational events, a well-structured schooling system, or good quality higher education? If yes, then the educational system of Finland should be your answer.
Hopefully, Mintbook readers already aware that Finland is considered among the top countries with the finest educational systems. However, if you are new to Mintbook then probably you would explore the reasons why the Finnish education system is the best in the world. Surely, as our reader, you would try to implement these great attributes of Finland's education system in your educational institutes as well.
Why Finland's Education System is the Best
Early Childhood Education
First of all, you don't need to misunderstand this point. Here, we are not talking about early schooling because usually in Finland, kids join schools at the age of 7. However, it is about early childhood education that could be given to kids by parents and also the nursery kindergartens. Early education in Finnish culture helps the kids to become a unique person in society as compared to be the same person with similar kinds of skills.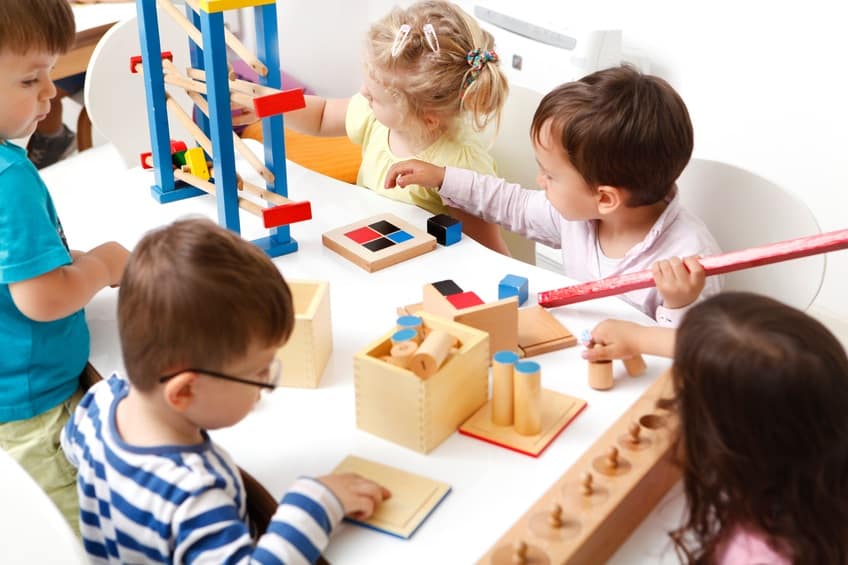 Moreover, parents who either send their kids to kindergarten or not, try to develop a habit of reading in kids from childhood. In this regard, Finnish Social Security Organization who works for welfare in Finland also provides three books to newborn parents under the 'maternity package'. One book is given to the mother, one for father and one book is gifted to the baby which he/she could read in upcoming years. Yes, you can also take it as a good step about the development of early childhood reading habits.
Late Schooling
As compared to other countries schooling starts at the age of 7 in Finland. According to many educationists, early school pressurizes students about studies a lot and could be harmful to mental health. That's why Finland's educational system prefers to start schooling from the age of 7. However, as we have explained in the above heading that parents also take care of early education, and usually preschools and kindergartens offer meaningful playing activities to develop essential study concepts in kids below 7.
Transformed Role of Teachers
As compared to other developed countries, the people who join teaching not the students with ordinary grades. Yes, like the other challenging professions, teaching is also tough, especially when it is about the selection. It is true that among several teaching candidates, only 10 % of contenders are selected for the profession of teaching.
On the contrary, if we talk about the role of teachers in schools, then it is also different. Luckily, the teacher-student ratio in Finland is satisfactory, and usually, teachers give lectures from 4–5 hours a day. It is also essential to discuss that teachers spend the remaining hours in planning, meetings, and other study-related tasks. Also, teachers are not restricted to stay at the school after their class hours. In this way, the Finnish education system is providing more peace of mind to the teacher to give better performance.
Less or No Homework
If you conduct a comparison of school homework of developed countries with Finland, you would quickly notice that both elementary and secondary schools are not assigning much homework to kids. Even Finnish schools prioritize playing activities like sports etc. over homework.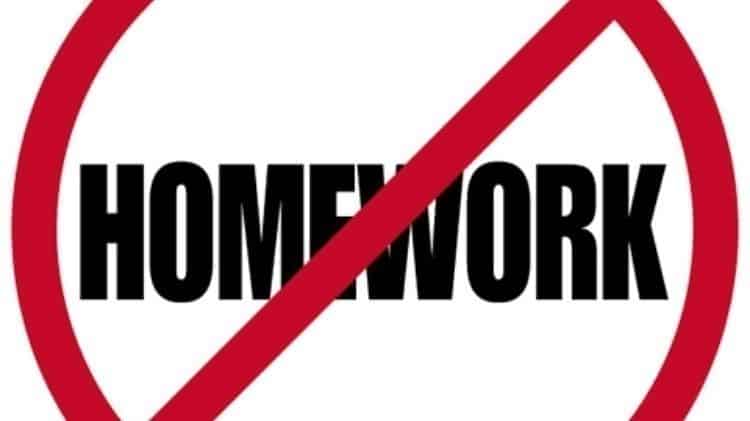 Typically, if you are studying at a Finnish school then it is definite then you only would have to spend 20–30 minutes to complete your homework. After that, you are free to live your life and can explore other things in life. Hopefully, other school systems of the world would also recognize this strategy as an excellent option to make their students more effective in all fields of life.
No Competition, Only Cooperation
If you think what the unique features which make Finland's education system one of the best in work are then you shouldn't ignore what kind of atmosphere they are creating in the classroom. Yes, it is factual that in Finnish schools, teachers and students don't make any difference between the topper of the class and a student with poor performance. That's why students don't waste their energies to win the classroom appreciate competitions.
In actuality, we should appreciate this strategy of Finnish schools because in many cases, these kinds of competitions are making students more worthy in the studies. Still, we are making several students the patients of superiority complex. No doubt, in the race of competition, students just forget their real goals of studies. With this step of 'no competition', Finnish schools are also increasing the concept of helping each other and brotherhood with their theory of cooperation. Yes, the education system of Finland prefers collaboration among the students in the classrooms as compared to the competition. This is also a big reason for the success of Finland's education sector.
Free & Affordable Education
Elementary and Middle School education is entirely free in Finland. Yes, if you are living in Finland legally, then your child can join a school from the age of 7 to 17 for free of cost. Like other developed and underdeveloped countries, education is not a business at all in Finland because state institutes strongly condemn such kind of activities.
However, if you send your kid into a private school, then they would charge some fee from you, but surely, it is also affordable. On the other hand, if we talk about higher education fees, then they are also affordable. Notably, the students from EU/EEA are not being asked about the tuition fees in Finnish universities. The government of Finland also grants several scholarships for non-EU/EEA students each year, primarily to financially support the PhD students. However, if you are a Bachelor's or a Master's degree student, then you also no need to worry because you will easily find many other scholarship programs like Erasmus Mundus, etc.
Fewer Tests
As most of us have heard about the top scores of Finn's students in international mathematics and other competitions, but it is also a reality that Finnish schools don't conduct too many tests. Even their teachers are not trained to get a standardized test like the other school systems of the world. Yes, as compared to tests, the Finnish schools emphasize learning, and in this regard, teachers are well-trained to deliver correctly structured lessons.
Howbeit, the only authorized test is conducted in the last year of high school, but interestingly, the marks of these mandatory results are also kept private. In this way, the school system of Finland also gives great relief to students about the result announcement stress. Mintbook also recommends implementing this kind of result relief in India where only in Telangana, near about 20 students committed suicide after the announcement of intermediate results in April 2019. Hopefully, the Indian education sector will consider our suggestion.
Special Children Attend the Same School
Like the other developed countries, special kids don't attend special schools in Finland. This step doesn't make show honest intentions towards the special and ordinary students but also gives a powerful message to world school administrations who do a difference among the kids. However, to take care of these 23% special students, the education sector in Finland also hires additional staff in the form of teachers and nurses.
Equality Amongst Schools
Finns believe in equal opportunities, that's why their school systems also show the same. There is no difference between education in public and private schools. Surprisingly, kids prefer to go to public schools as compared to private schools, and even the attendance score of public schools is also remarkable. On the contrary, there is no difference between the quality of education in public schools; that's why there are only a few private schools in Finland. These private schools are also not charging a lot for kids because they are working as government subsidiaries.
Love for Learning
In the same token, Finland is also trying hard to create a passion for learning in its kids. Likewise, students don't only join universities in Finland to make their careers but also can explore their passion for learning in a particular subject. Yes, universities in Finland offer a variety of subjects from pop culture to politics as elective subjects.
On the contrary, to increase the love of learning in youngsters, Finland is also working hard to build high-quality libraries. Likewise, Central library Oodi is one of the most advanced public libraries of the world which is located in Helsinki, Finland. Turku City Library is also one of the worth visiting libraries of Finland.
In brief, the primary purpose of sharing the fundamental reasons behind the success of Finland's education systems. Hopefully, our thorough and well-researched article would assist you in understanding why Finland's education system is the best in the world and what changes you need to make in your educational institutes.
Mintbook requests its readers to must play their role in the improvement of the educational system in their countries. We believe a single effort can make a change. You can also share your views with us by commenting below!